MEET SANDI
Fifth-generation Winemaker and Brewmaster Sandi Vojta grew up near Mound City, South Dakota. Her great-great-grandmother, Anna Pesä, immigrated to the Dakota Territory in 1876 from Moravia (now a part of the Czech Republic).
On the South Dakota prairie, Anna used the local fruits she called "prairie berries" to create wine for her family.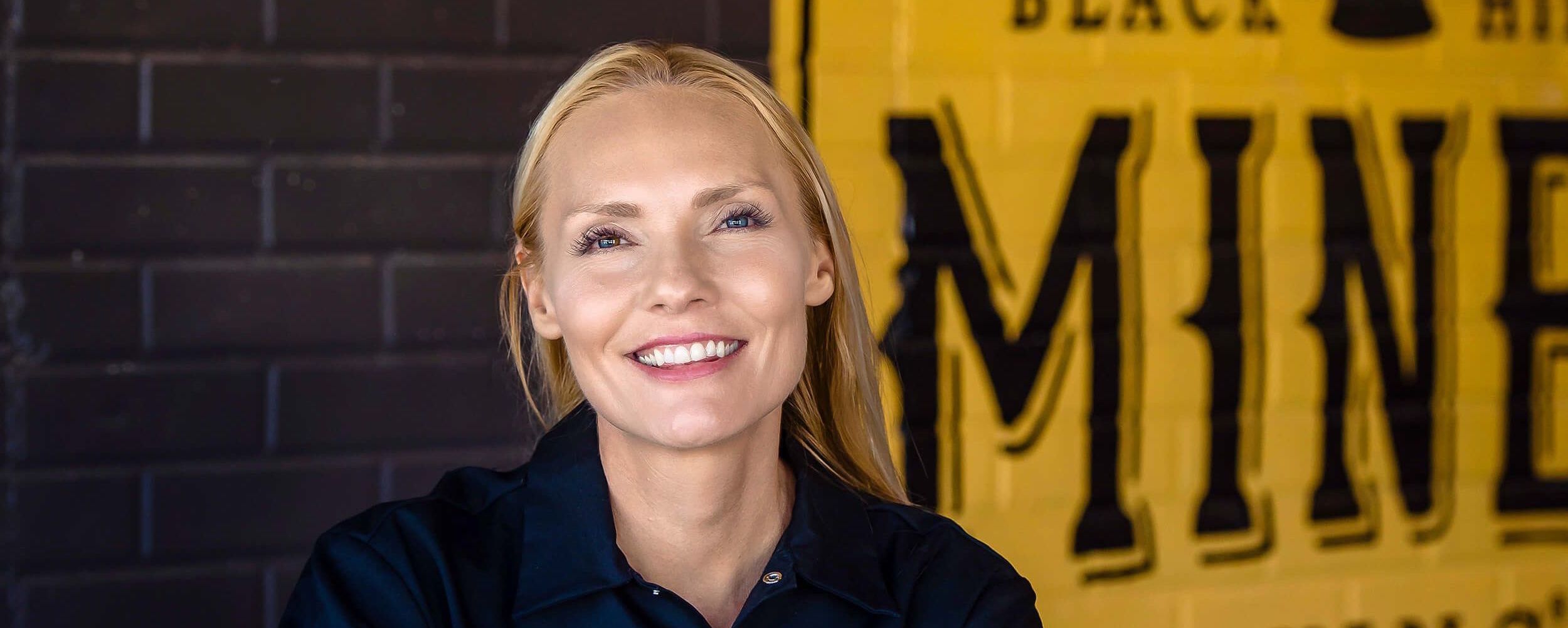 After graduating with chemistry and biology degrees from South Dakota State University, Sandi, along with her father and husband, set out to create a unique South Dakota experience by way of a family tradition of winemaking. They founded Prairie Berry Winery in 1999 in a 500 sq. ft. basement in Mobridge, SD.
Today, from a 20,000 sq. ft. state of the art wine production facility in the heart of the Black Hills of South Dakota, Prairie Berry Winery has grown into one of the most successful wineries in the region, winning over 1,000 awards and produces some of the most popular and award-winning wines in the Midwest, including the widely-acclaimed Red Ass Rhubarb.
Fifteen years after starting Prairie Berry Winery, the natural next step for Sandi and her husband Matt was opening Miner Brewing Company in 2013, located next door to the winery near Hill City.
The following year, they expanded east to Sioux Falls, South Dakota, and opened Prairie Berry East Bank. Four years later, they moved across Sioux Falls to the Western Mall on bustling 41st Street and reopened as Miner Brewing Company and Prairie Berry Winery Taproom.
In both her wines and beers, Sandi wants to showcase as much of the uniqueness of South Dakota as possible using local ingredients when she can. From local honey to handpicked wild fruits such as chokecherries, buffaloberries, and rosehips to indigenous yeast and hops, it all comes from South Dakota. Even the wheat for her Miner Wheat beer comes from her family farm near Mobridge, SD.
For Winemaker and Brewmaster Sandi, "Beer-making is another form of creating an experience for people. Another media for me to use to bring forward my heritage. For example, winemaking is like working with acrylic and creating beers is like working with watercolor. Creating and sharing these beverages is truly who I am and what I love to do."
_____________________________
Join Our List
For updates on seasonal and specialty beers, upcoming events, announcements, and more.